List of English-taught Master Programmes
List of English-taught PhD Programmes
More information and options
New in 2019! A very useful overview of France-USA exchange programs is available  here
Contact french cell biology research centers
Check our website for information about over 300 research teams affiliated with the French Society for Cell Biology (SBCF) .
Check our job opportunities for students, postdocs and faculty
Check our job offers.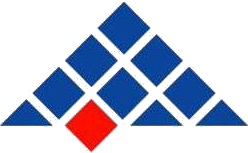 An increasing institutional openness combined with low fees for higher education, have turned France into a very attractive country for study. Campus-France is a national agency for the promotion of French higher education, gathering information about study opportunities as well as financial support for your stay. Filter your search by language, discipline and level of education; a number of Universities also provided an international contact.
Useful information for your installation in France

Science Accueil is an association specialized since 20 years in the accompaniment of the national and international scientists in incoming mobility on the territory of Ile-de-France, as well as their family. You will find on this site useful information concerning the administrative steps to be taken to prepare for your arrival in France.